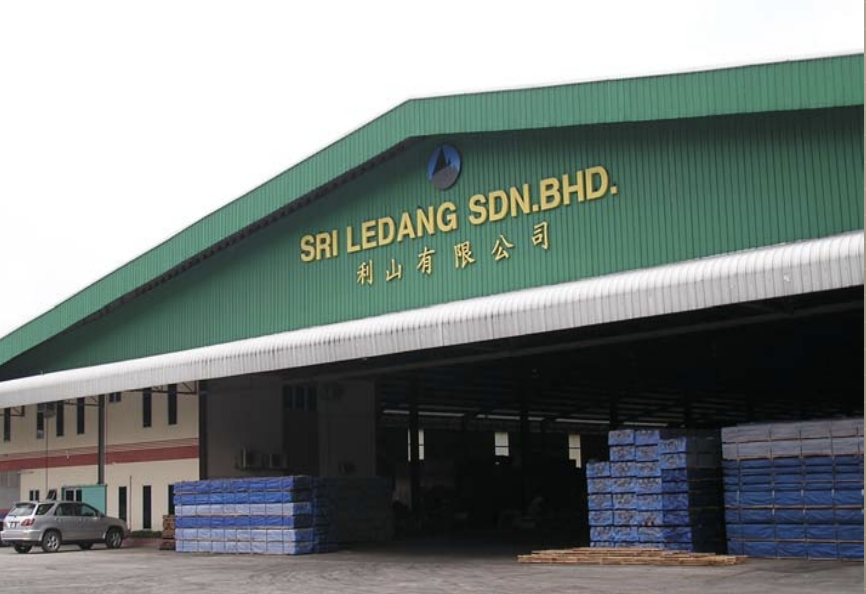 Sri Ledang Sdn. Bhd.
Being a major supplier of machined timber mouldings and pre-finished timber products, our main customers include pre-finishing plants, manufacturing factories, and DIY stores. Key export destinations include the United States, the EU, Australia, Canada, China and South Africa. We specialize in tropical hardwood door jambs & window componentry as well as general mouldings, predominantly in meranti timber.

To this end, Sri Ledang has invested in modern technology to give you, our customers, the profiles and flexibility required in today's ever changing marketplace. Our product lines include a variety of moulding profiles in tropical hardwoods.
Our newly refurbished plant is equipped with the latest Weinig(TM) multi-head moulding machines, finger jointers and laminators - enabling us to offer you a whole spectrum of moulding profiles ranging from simple casings to elaborate deckings, door-jambs, and increasingly a selection of customized engineered profiles as well as primed timber mouldings.
We seek to preserve our rich eco-heritage. An increase in client base and diversity has led to more demanding needs and a greater emphasis on quality as well as dependability of supply. All our raw materials are sourced locally to ensure reliability of supply. More importantly, logging in Malaysia is managed to the highest standards of conservation, leading to complete sustained yield management of our national heritage.
Keywords: door frames, door jambs, wooden doors, timber door, timber panel
MWMJC
Architraves
,
Components
,
Door and Windows
,
Engineered Beams
,
Engineered Timber
,
Exterior Door
,
General Moulding
,
Glulam
,
Interior Door
,
Mouldings
,
Solid Wood
,
Type
,
Windows